PhD students
PhD students
Esra Demir

The ownership of human-bio data: private business or social matter?
Email
Description
Esra graduated from Ankara University Faculty of Law at the undergraduate level and she holds her master's degree from the University of Galatasaray Faculty of Law, Public Law Master program. Her master's thesis is about the protection of molecular genetic data in criminal law. Since 2017, she is a member of the Union of Turkish Bars.
As a Ph.D. researcher at the Erasmus University Rotterdam, she focuses on 'the ownership of human-bio data – private business or social matter?'. The idea behind this subject is about individuals' rights to get a fair share of the financial profit enjoyed by researchers who develop new diagnostic tools and drugs with the help of their genetic data. This research project is concerned with determining the governance policy on the rights of individuals over their bio-data.
Kostina Prifti
Regulation of autonomous robots in healthcare
Email
Description
Kostina Prifti holds a LLM degree (cum laude) in Law and Technology from Tilburg University (2020) and a MSc in Public Law from University of Tirana (2017). From 2015 to 2019 he has worked as a lawyer in Tirana, Albania in the field of ICT law and the intersection between law and technology.
Currently, he is a PhD researcher at the Rotterdam Institute of Law and Economics (Erasmus University Rotterdam), researching the regulation of autonomous robots in healthcare. Kostina's research investigates the new challenges that arise from robotic autonomous decision-making in healthcare settings, and advances proposals of how these challenges could be addressed by regulatory tools.
Cíntia Nunes

Thesis Title
Administered contracts for hydrocarbons extraction in Brazil
Email
Description
Cintia is a Brazilian fully qualified lawyer with a Law Degree from Universidade Federal do Rio Grande do Norte (2010). During her undergraduate studies she took part in the special energy law program of the Brazilian National Agency for Oil, Natural Gas and Biofuels (Agencia Nacional do Petroleo, Gas Natural e Biocombustiveis, ANP). She also holds a double LL. M. degree from the Universities of Hamburg and Rotterdam (2013) under the European Master in Law and Economics.
Cintia has previously worked as an associate lawyer at Bonavides Advocacia law firm, as a legal counsel for the Chief Prosecutor to the Rio Grande do Norte State Court of Audit (2011-2012), and as a technical assistant at the Brazilian Federal Revenue Office (2009-2011). Her PhD research on administered contracts for oil extraction in Brazil offers a comparative economic analysis of the institutions responsible for managing the hydrocarbons exploration and production contracts in that country, namely the regulatory agency for the sector (ANP), the judiciary and arbitral courts, both domestic and international. Cintia is interested in energy law, environmental law, international law of the sea, development and dispute settlement mechanisms.
Eka Lomtatidze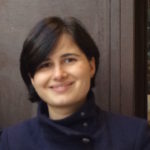 Thesis Title
Constitutionalizing Social Rights: Public Choice Analysis
Email
Description
Ekaterine Lomtatidze received the first degree in Law from Ivane Javakhishvili Tbilisi State University (Georgia) and Master degrees from the Central European University (Budapest, Hungary) and Columbia Law School (New York, US). In 2008-2012 Ekaterine worked at the Constitutional Court of Georgia as a legal advisor and worked on the landmark cases, including casses related to retroactivity of criminal laws, constitutionality of arrest and detention measures and liability of parents of juvenile offenders. She also taught courses on human rights and constitutional law at the two Georgian Universities: Ilia State University and Free University of Tbilisi. Currently, Ekaterine is a Ph.D. candidate in the European Doctorate of Law and Economics (EDLE) Program. Ekaterine's research is related to public choice analysis of constitutional social, economic and rights. Doctoral thesis aims to answer why countries constitutionally commit themselves to social and economic rights, in view of the fact that they may not have resources to enforce them.
Melanie Theisinger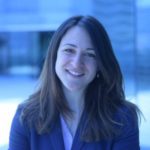 Thesis Title
–
Email
Description
Melanie Theisinger is a PhD researcher as part of the TTIP-ITN Marie Curie TTIP International Training Network, Erasmus University Rotterdam, Erasmus School of Law. She has graduated in international law and economics at the World Trade Institute, University of Bern and focused in her Master's thesis on standardization and harmonization options for services regulations in the Middle East and North Africa Region.
The focus of her PhD research is on non-tariff measures (NTMs) and convergence options. Especially she analyzes the north-north trade relations and its application possibilities on the increasingly fragmented multilateral trading system. This includes the study of an increasingly globalized world trading system, with increasing digitalization and knowledge flows. The question is how to overcome regulatory divergence while considering path dependencies, different traditions in the legislative process and reallocation traditions to achieve greater unity in regulation and bring the global trading rules to the 21st century economy.
Previously experience includes the United Nations Development Programme (UNDP). There she worked on publications concerning economic integration of the Arab region and their implications on the implementation of sustainable development goals (SDGs). Also, she contributed to papers on CGE analysis, global value chains, trade in agriculture, and digital economy. At the WTI, she contributed to impact studies on TTIP. Previously, she worked at EFTA on publications, statistics, implementation reports for the WTO, and exchanges of economic and trade information. At the Embassy of Canada, she worked on CETA, TTIP, and the transition to environmentally sustainable economies. Also at Siemens, she worked on publications regarding environmentally sustainable economies.