PhD students
PhD students
Esra Demir

The ownership of human-bio data: private business or social matter?
Email
Description
Esra graduated from Ankara University Faculty of Law at the undergraduate level and she holds her master's degree from the University of Galatasaray Faculty of Law, Public Law Master program. Her master's thesis is about the protection of molecular genetic data in criminal law. Since 2017, she is a member of the Union of Turkish Bars.
As a Ph.D. researcher at the Erasmus University Rotterdam, she focuses on 'the ownership of human-bio data – private business or social matter?'. The idea behind this subject is about individuals' rights to get a fair share of the financial profit enjoyed by researchers who develop new diagnostic tools and drugs with the help of their genetic data. This research project is concerned with determining the governance policy on the rights of individuals over their bio-data.
Kostina Prifti
Regulation of autonomous robots in healthcare
Email
Description
Kostina Prifti holds a LLM degree (cum laude) in Law and Technology from Tilburg University (2020) and a MSc in Public Law from University of Tirana (2017). From 2015 to 2019 he has worked as a lawyer in Tirana, Albania in the field of ICT law and the intersection between law and technology.
Currently, he is a PhD researcher at the Rotterdam Institute of Law and Economics (Erasmus University Rotterdam), researching the regulation of autonomous robots in healthcare. Kostina's research investigates the new challenges that arise from robotic autonomous decision-making in healthcare settings, and advances proposals of how these challenges could be addressed by regulatory tools.
Radwan Eskhita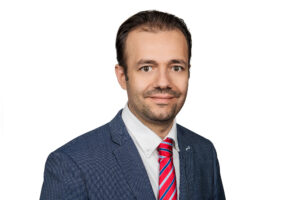 Description
Radwan Eskhita is a PhD researcher at the Erasmus School of Law in Rotterdam, with a demonstrated expertise in the fields of data protection law and regulation, cyber law, and technology. Alongside his research work, he also works as a lecturer at Luzern University in Switzerland. Prior to this, he earned a LL.M. degree from Johannes Gutenberg-Universität in Mainz, his master's thesis focused on the impact of GDPR on cloud providers.
Eskhita's dissertation is particularly focused on the impact of European data protection laws on the Arabic Gulf region, as well as the extraterritorial application of EU law. He has published several research papers and articles on GDPR Effect and Digital Forensic, which can be found on his ResearchGate profile.